Coventant Sixth Grade Gateway Experience
The Gateway Experience provides a greater infusion of integrally designed experiences as a part of the learning process. These differentiated experiences provide students with a deeper understanding of the material while building excitement for the learning process and confidence in their own abilities.
Continue below to learn about our 6th grade Gateway Experience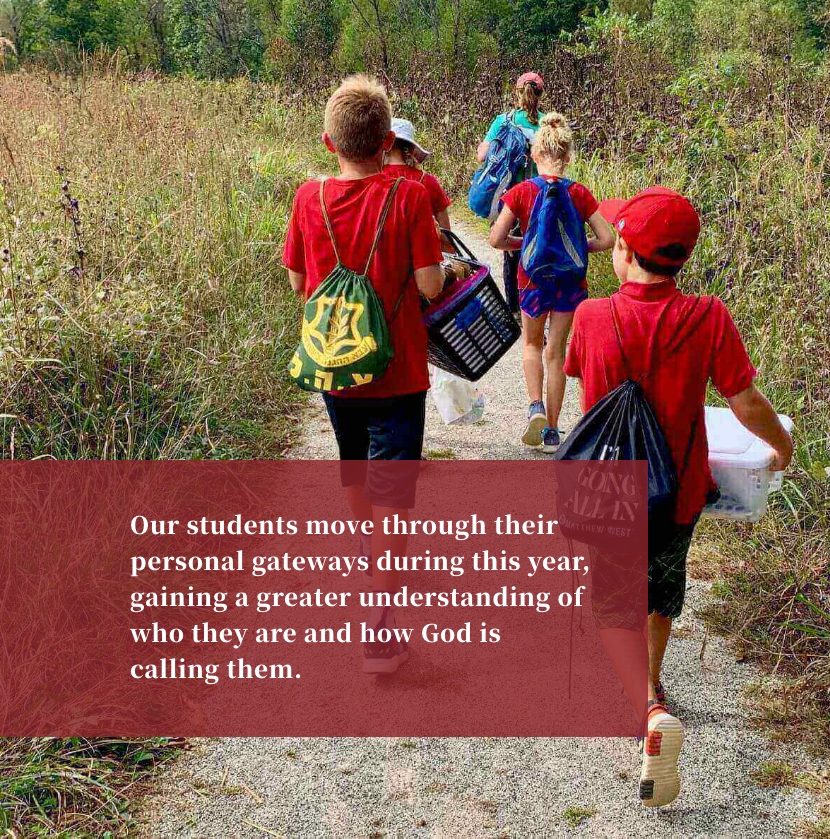 The Meaning of Gateway
The St. Louis region is known throughout the world as the Gateway to the West. Traditionally, and in this context, the word Gateway has referred to the movement through St. Louis of early explorers such as Lewis and Clark as well as pioneers to the western United States. St. Louis, while distinctive in its own right, was a place for explorers and pioneers to pause and ready themselves for what was next.
The Connection to Sixth Grade
Our sixth-grade students are in the midst of tremendous change and are entering their own personal gateway; they are readying themselves for what is next.
Sixth-grade students are becoming increasingly abstract in their thinking while still requiring the concrete to make appropriate connections. They are ready for more freedom and responsibility and are ready to better understand the world in context. Sixth-grade students desire experiences that provide depth and richness to their studies.
We prepare our sixth graders all year.
Experiential activities are planned and purposefully integrated throughout the sixth-grade curriculum with students spending about 30 days during the school year in the field.
Through the provision of these real-world opportunities, students grow in their understanding of their gifts and interests. Some of these gifts are recognizable in a traditional academic setting and are nurtured at Covenant Christian School. Some student gifts must be given specific occasions to flourish. Expanded experiential opportunities nurture a wide variety of gifts leading all students to know themselves and God better.