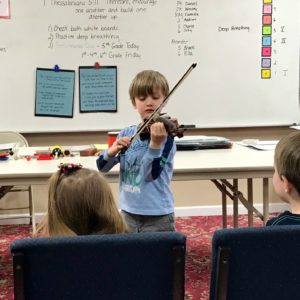 Yesterday, I spent time around the school observing the work in which our teachers and students were engaged. As I reflected on the day, I was moved to want to share with the school community what I observed. It was another one of those days when I looked around and was especially proud to be a Pelican!
In so many ways, I saw our students engaged in creative learning that provided a depth and richness to their studies.
Our day began at Morning Gathering, where first and fifth grade students described their joint field trip to the Lewis and Clark Boat House and Nature Center in St. Charles. Purposeful, cross-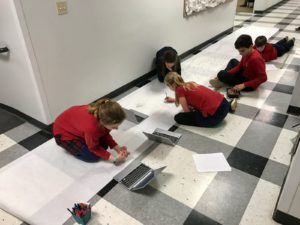 grade relationships are important to us. This was another example of classrooms working together. In addition, the third grade class shared their excitement about creating and then installing new signage for our school prairie.
During recess, our students were gathered around the fire pit where our Outdoor Classroom Director, Katie Mohler, had a fire going. A fire is a great way to engage students of all ages, while also keeping them warm!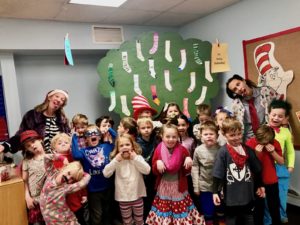 Our Kindergartners were enjoying their "Wacky Wednesday," based on the Dr. Seuss book of the same name. They used their creativity to dress in a wacky manner and were discovering all thewacky things in their classroom, from a shoe on the ceiling to words spelled in reverse order!
In Mrs. Fields' music class, Junior Kindergarten student, Calder was sharing his violin playing skills with his classmates. Well done, Calder!
In the afternoon, the sixth graders, as a part of their study of the roaring '20s, were learning the Charleston with Miss Ballard, who was dressed to the nines in her flapper costume. Later, the sixth grade students were in the hallways with long rolls of white paper, drawing, at full scale, the plants found in our school prairie, roots and all! This project demonstrates our integral curriculum as literature, math, science, writing, drawing, art, interpersonal skills, research, and more all come together.
Toward the end of the day, I watched as our fourth grade students demonstrated their considerable acting skills as they auditioned for their roles in the class's upcoming production of William Shakespeare's, "A Midsummer Night's Dream." They perform this play as a part of an integral unit focused on human cultural creation in which students study the works of Shakespeare.
It's exciting for me, as Head of School, to see integral, experiential learning taking place all around me.
It was quite a day. It was another great day to be a Pelican!
John Roberts, Head of School
Listen to this blog post as a podcast, read by John Roberts.
To download, click here.