In 2017 Covenant Christian School joined a newly formed association of like-minded Christian schools and educators with a distinctive model, Redemptive Education. The decision to join the Redemptive Education Association of Christian Schools (REACH) was one that evolved over a long period of time.
From its beginning in 2003, Covenant has sought, first, to educate our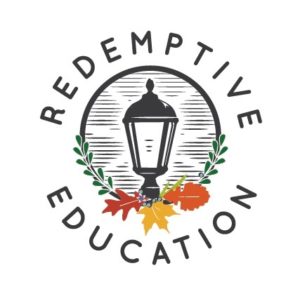 students out of an understanding that children are whole persons, created in the image of God and worthy of dignity. As an image bearer of God, each student is a multi-faceted person. Covenant students are not just intellectual beings, but spiritual, physical, artistic, social and emotional persons as well. It is with this understanding that our teachers work exceptionally hard to plan lessons that engage the whole person as an image bearer of God.
Second, Covenant sought to be a school where grace would be found. The school was to be a distinctly different place, where those who care for our students would be in love with Jesus Christ to the point that they are able to demonstrate grace to everyone with whom they have contact. The school is not to be characterized by rules, or strictness, or rigidity. Instead, it is to be characterized by a biblical, foundational grace realized through a personal relationship with Jesus Christ.
These fundamental understandings, the desire to educate the whole child in a grace-filled environment to the glory of God, led Covenant to REACH.
In the spring of 2007 a group of representatives from Covenant School visited a number of schools in Northern Virginia. We were seeking a model for the whole child, grace-filled education we wanted to provide to our students.
One of the schools we visited was Lorien Wood and a long-standing relationship was born. The model found at Lorien Wood, known as Redemptive Education, was similar to what we wanted to develop at Covenant. A Lorien Wood education was characterized by four core distinctives:
A biblical worldview;
A relational focus;
An integral curriculum; and,
Experiences for students which bring a depth and richness to student learning
A close relationship between Covenant and Lorien Wood began. Out of this relationship and others that Lorien Wood had established, an annual conference was held, which, eventually, led to the founding of REACH.
When REACH was formally established in 2017 it simply made sense for Covenant to be a founding member. We are a Redemptive Education school, and it is a blessing to be associated with other schools and individuals who are like-minded.
At Covenant, we only succeed to the degree that every student falls more deeply in love with Jesus Christ as a result of being a part of this school. Being a Redemptive Education school, recognizing that children are whole persons created in the image of God and worthy of dignity, helps to provide a solid foundation for this reality.
John Roberts, Head of School