Integral Curriculum
An integral approach to curriculum and instruction reflects the cohesive nature of all of God's creation through thematic units of study, organized around important ideas. It minimizes the artificial separation of subjects and, instead, shows the real connections between them.
Traditional Subjects

BIBLE

READING

MATH

SCIENCE

GRAMMAR

VOCABULARY

HISTORY

GEOGRAPHY
Connected Nature of God's Creation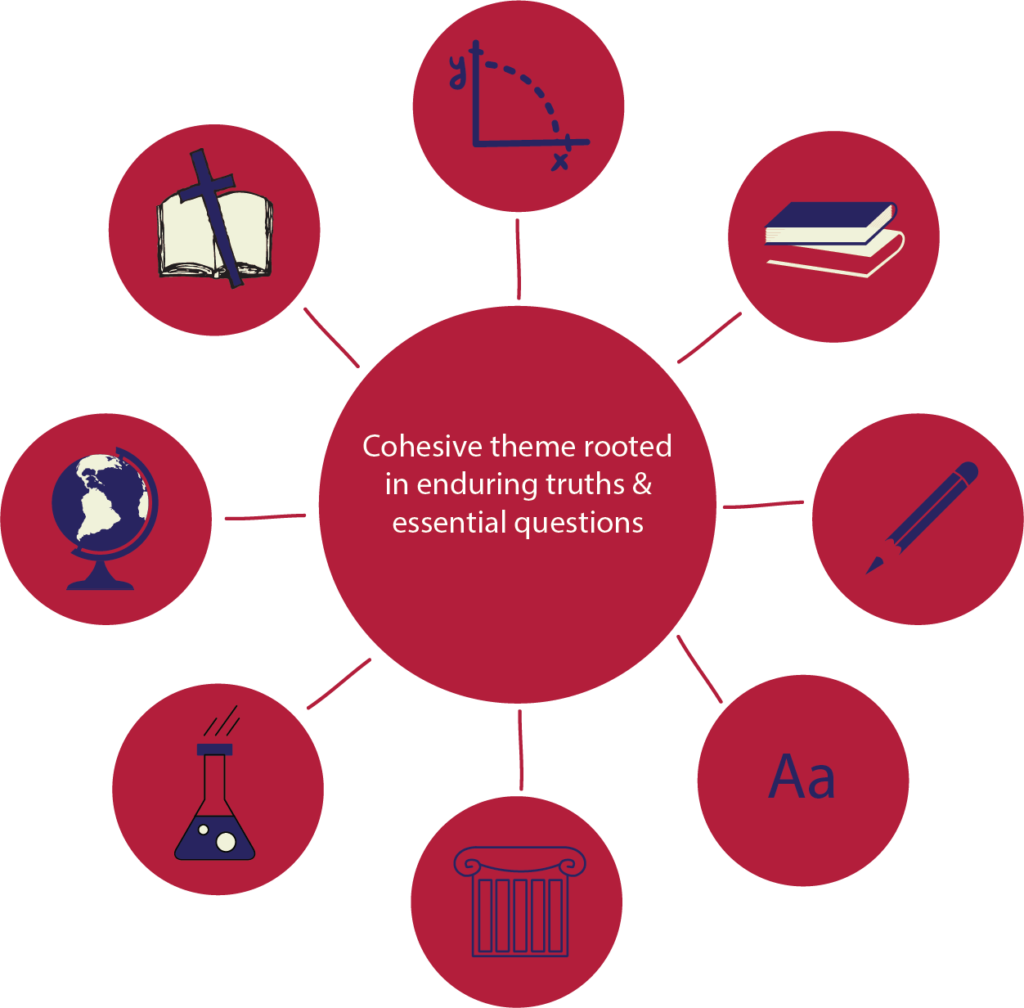 The Result
Students come to understand the infinite interrelationships between the disciplines, God the Creator and themselves as image bearers.